This post was written by Maddie Wayland, a second year Master's student in the English program.
With Zoom calls, hybrid classes, and masks, things are looking a little different this semester, and we understand there is a lot to keep track of! If you're feeling overwhelmed, or a little bit like this…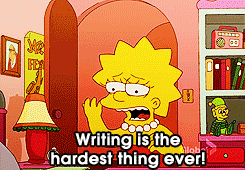 …don't despair! Although we're not in our usual location in Moody Library and are instead fully online, the University Writing Center is still here to offer you an extra pair of eyes at any stage in your writing process.
Did you know that we offer two types of appointments? Both appointment types, e-tutoring and video conference, have their own perks, but they are also very different! Depending on your project type or stage in the writing process, one type of appointment might be more effective than the other. Keep reading to learn about each type and how to choose the one that is best for you!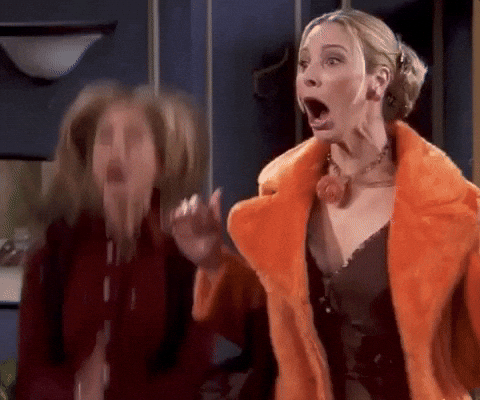 Here's the lowdown on each:
E-TUTORING (Written Feedback) APPOINTMENTS:
A bit different from a face-to-face conference, an e-tutoring appointment involves the writer submitting their paper draft and prompt ahead of the appointment time using the UWC website. On the appointment intake form, the writer can also indicate certain questions or concerns they'd like the consultant to address in their feedback. The consultant will then read over the materials the writer has submitted and provide feedback in the following ways: one, in-text comments on the student's draft and, two, a feedback form which summarizes all feedback and suggestions for revision. All of these materials are shared electronically, then, with the writer within 48 hours of the appointment time.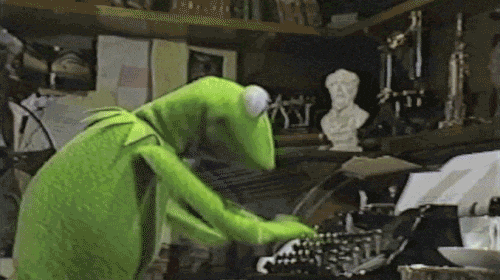 So, when should you choose an e-tutoring appointment?
E-tutoring feedback is generally reader focused, as there is minimal interaction between the reader (consultant) and the writer (client). This means that the consultant will focus on their expectations as a reader, and explore how the writing either met these expectations, or could meet them more effectively. In feedback from an e-tutoring session, the consultant will provide a reader reaction to the writing, as well as specific suggestions for revision. The consultant will still keep in mind the writer's specific questions and concerns, too, and will address those as fully as possible!
E-tutoring appointments are great if you have specific concerns and questions that can guide the consultant's feedback. They are also helpful for completed drafts that you would like an extra reader's response on to guide you in revision.
What should you do to make an e-tutoring appointment? Here are the steps:
Create appointment by visiting the Baylor UWC website and clicking on "Make an Appointment."
Select the "e-tutoring (written feedback)" option under the question "Meet online?"
Fill out the rest of the intake form with your assignment details and questions/concerns.4. Attach your assignment prompt and a draft of your work.
5. Wait to receive electronic feedback from your consultant!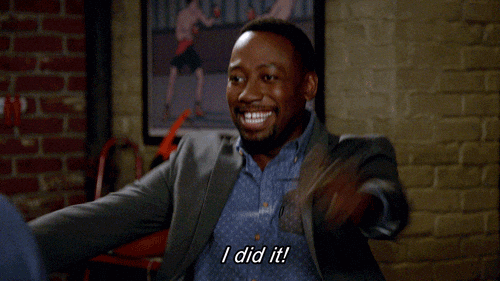 VIDEO CONFERENCE APPOINTMENTS

This option offers you as similar an experience as possible to the usual face-to-face appointments offered in the Writing Center. If you've ever visited us before, you know how it goes! Video conferences are an opportunity to meet with a consultant via video chat and discuss your writing, at any stage from brainstorming to a final draft. Writers may upload their work ahead of time, and the writer and consultant will look at the work together during the appointment. The consultant and writer will often have a conversation about the writing and the assignment, discuss the concerns or questions the writer has specifically about their writing, and read the draft out loud together. By the end of the session, the pair will come up with some tangible next steps that the writer can work on after the session ends.
Here's when a video conference would be a great choice:
Video conferences are generally writer focused, and will center around the writer's needs and concerns. The consultant and writer will work together to tailor the session to meet those needs. And, here's the key to a video conference session—it's a conversation! Although video calls can be nerve-wracking, video conferences at the UWC are designed to offer a low-stakes environment. This is your opportunity to just have a conversation about writing ideas, challenges, and questions with another writer.
Although video conferences can be beneficial at all stages of writing, from brainstorming and topic choice to revisions and final drafts, there are certain situations where you might benefit more from choosing a video conference over an e-tutoring session. The conversation you can have during a video conference session would be especially helpful if you are writing in a new or unfamiliar genre, or if you have larger questions about organization, crafting a thesis and argument, or sorting through your thoughts!
Decided on a video conference session? Follow these steps to make your appointment:
Create appointment by visiting the Baylor UWC website.
Select the "video conference" option under the question "Meet online?"
Fill out the rest of the intake form with your assignment details and questions/concerns.
Attach your assignment prompt and a draft of your work. (If you'll be working on your draft up until the appointment, you can always attach it later).
Your consultant will likely contact you with information on how you will be meeting—either via the Baylor UWC website, or via Zoom. If you're meeting some way besides the UWC website, your consultant will provide you with a link to the video conference.
At your appointment time, either visit your appointment link provided by your consultant or visit the UWC website, click on your appointment, and click the big red button that says "Start or join online consultation."
Meet via video chat with your consultant!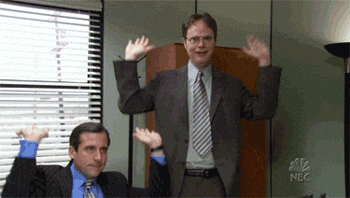 After every session, both e-tutoring and video conference, your consultant will send you session notes that summarize what the goals of the session were, what you did during the session, and a plan for next steps to take in writing or revision.
If you receive feedback, revise, and still have questions or concerns, it's a great idea to make another appointment (especially a video conference appointment), so you can talk through your remaining questions! No matter what writing project you're working on, or what stage in the project you're at, there's a UWC session to help.
Author's bio: Maddie Wayland is a second year Master's student in the English program. She specializes in creative writing, specifically creative non-fiction, and is interested in literature incorporating topics of illness, medicine, and health studies. She also has a Bachelor's degree in Biology as well as English. Originally from Upstate New York, in her free time you can find Maddie reading Jane Austen, playing with her miniature schnauzer puppy Lucy, and dreaming of NY autumn.